Mechanically Fastened Roofing
A flame free installation that is mechanically fixed to the substrate. This partially bonded system is most suited to timber and concrete substrates and where project timeframes are critical. It can be used as part of a cold or warm roof build up.
Armourplan® SM or Armourplan® P Mechanically Fixed
IKO enertherm ALU or MG Insulation
Spectravap Polyethylene VCL (or Bonded Bituminous VCL)
Suitable Deck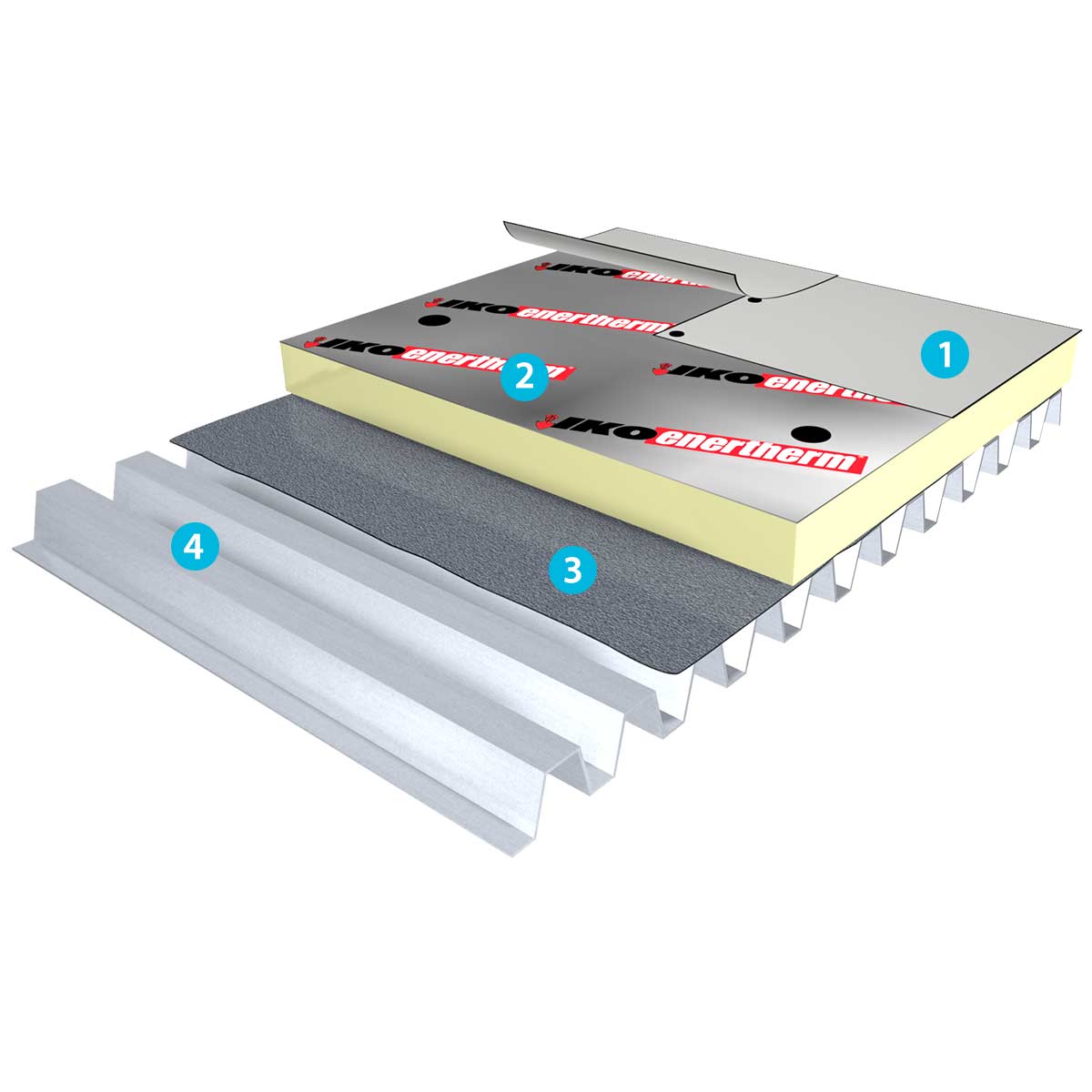 IKO Armour plan is a polyester-reinforced PVC membrane which is suitable for use on a wide range of roofing applications, including refurbishment, new build, and more specialist installations such as simulated metal roofs.
PVC membranes offer the following benefits:
Exceptional mechanical properties
Fire resistant and fire retardant
Chemical resistant
Resistant to UV and natural elements such as harmful micro-organisms
Sleek finish
Choice of colours
Long service life
Secure seam welding quality
Asphaltech
Mechanically Fastened Roofing Masterspec Documents
Asphaltech
Mechanically Fastened Roofing Technical Documents
Asphaltech
Mechanically Fastened Roofing Drawings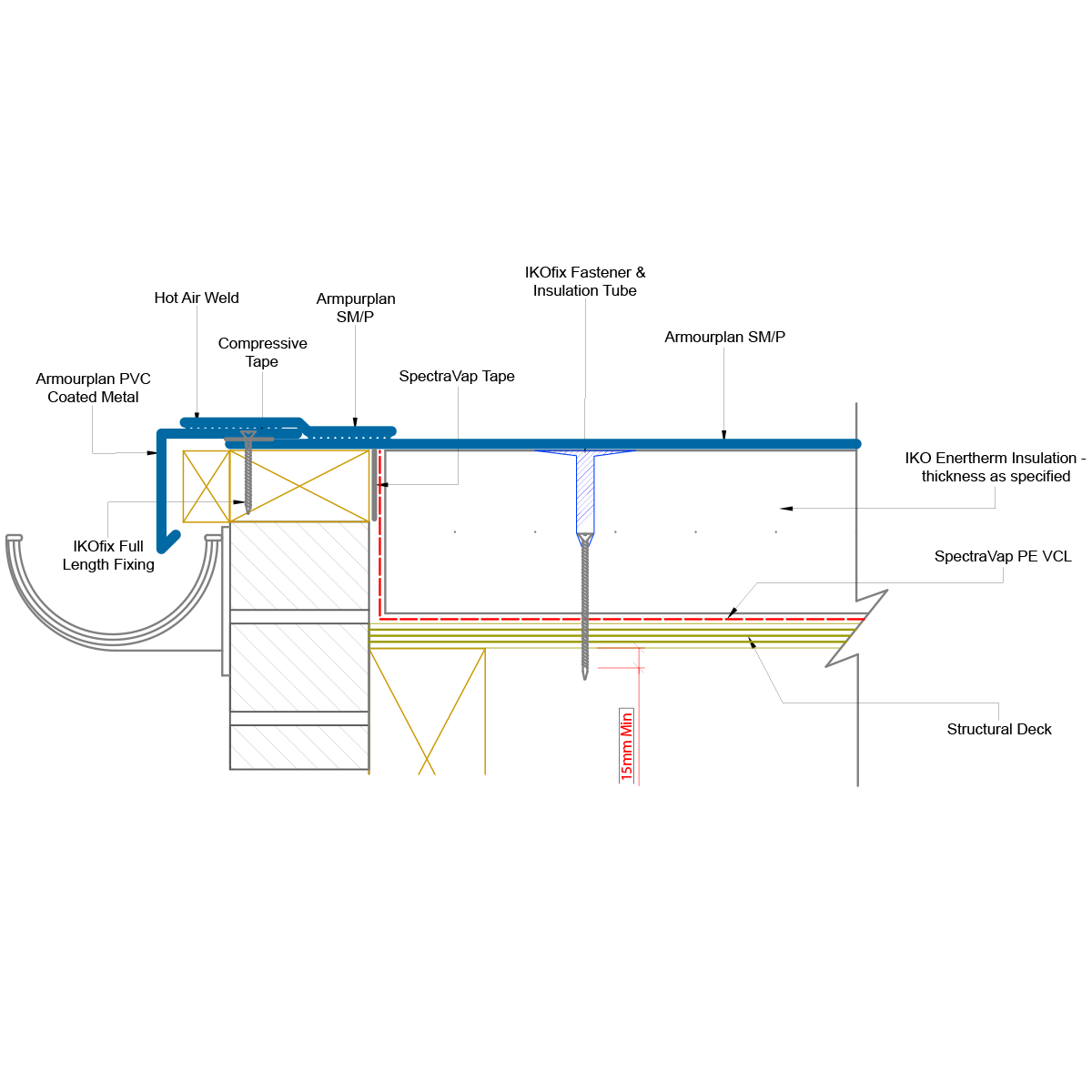 Single Ply Roofing Systems
Mechanically Fastened Roofing System
Singleply membranes can be installed easily and quickly. They offer the end user peace of mind that comes from specifying a Armourplan System. The single ply systems have accessories that can simulate standing seam roofs and can be finished in 2 standard colours and on request a range of RAL colours can be manufactured to simulate copper or lead roofs.
Advantages of Armour plan PVC membranes
A complete warm roof system manufactured in the UK
Established technology with a long track record
Availability of products for exposed roofing applications with high fire ratings / extended fire resistance
Easy to repair
Possibility of customized design solutions (colours, profiles, and roof graphics)
Homogeneous hot air-welded joints by our automated welding machines
Easy to handle on site
Suitable for use and exposure in different climatic conditions
Fast installation independent of the weather conditions
Good vapor permeability
Highly flexible membrane
Flame-free installation throughout the project
Proven technology for over 50 years